"We wore the loveliest pearls around our
necks.
Water's memory was contained within us.
All that there was, what made us cry and want to
kiss or move into a telephone kiosk." From Gartnerløs, Kolon 2008

---
LET ME BE HERE
WE MUST WEEP NOW
DO NOT WAIT UNTIL I AM DEAD
LET ME TOO WEEP
LET ME BE HERE
AND CRY OVER LIFE AND DEATH
YES, CRY OVER BOTH
LAUGH AND CRY
DO NOT WAIT UNTIL I AM DEAD
LET ME BE HERE WITH YOU
WE'RE GOING TO CRY NOW
LET ME BE HERE
From "Flytterester" poems Kolon forlag 2012
---
HANNA MJÃ…VATN NAVID REZAMI LARS JACOB HOLM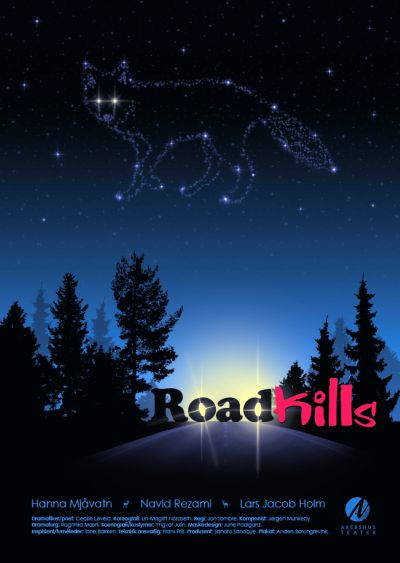 ROADKILLS, a new play is on from March 20. 2011.
The play is made from 10 years- onward and will visit schools. It has dancers in the parts, classical modern and hip hop. It will tour in Akerhus county until May. Visit my Norwegian page for names and more details. NEW:The play is nominated to the
HEDDA Prize 2012!
---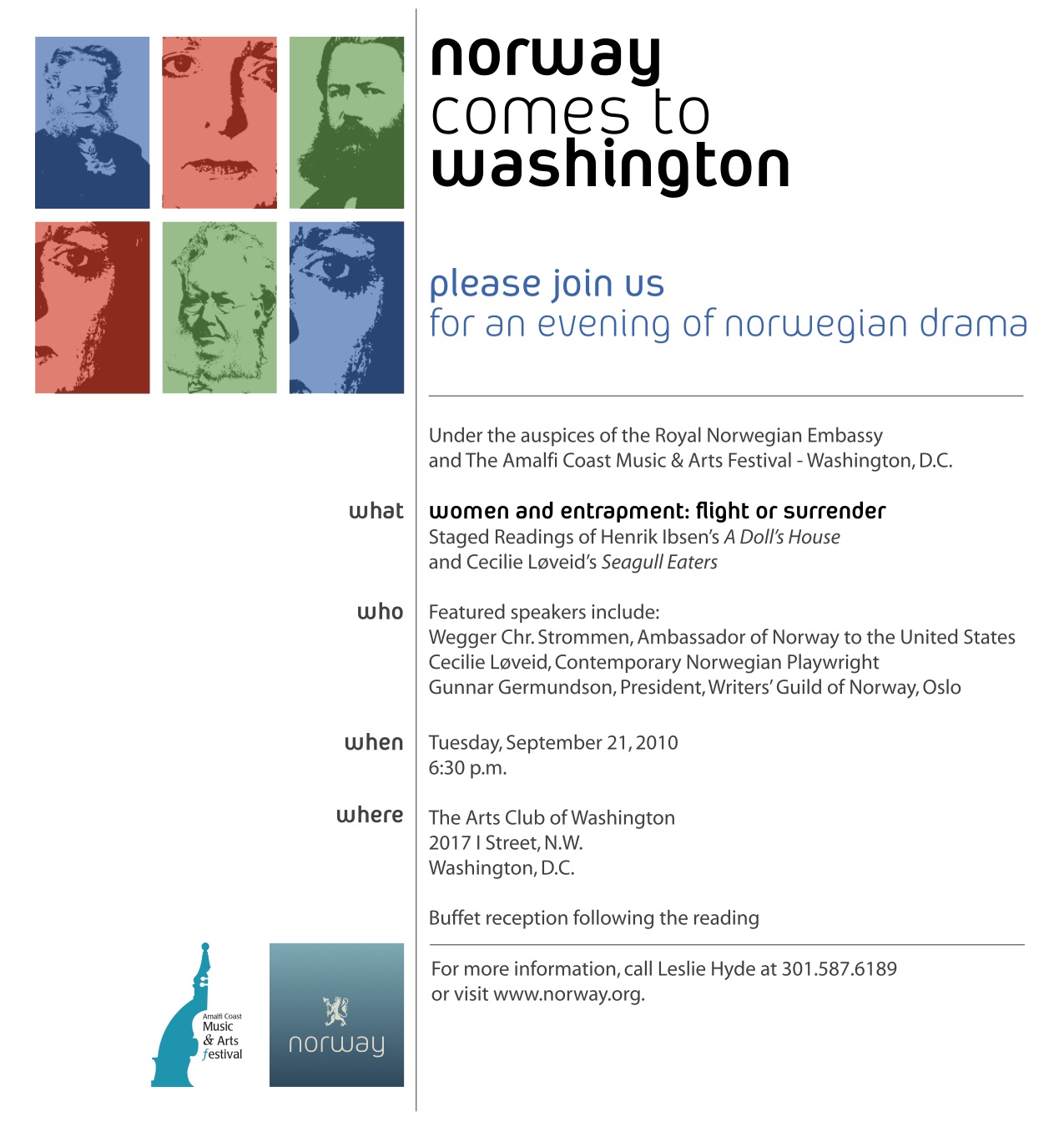 ---
performance at Dramatikkens Hus

---
New poems out soon!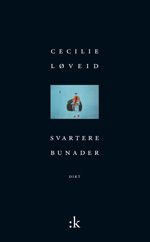 A new collection of poems appears this year: SVARTERE BUNADER/ ARKER COSTUMES
---
Poems
translated to Hungarian...
Actually:
The Opera
Ophelias: Death by water singing
will have two premiers this autumn:
11-13 december 2009
TEATR WIELKI- Polish National Opera Warszaw

---
September 04-06.2009
Theater Osnabrück, Germany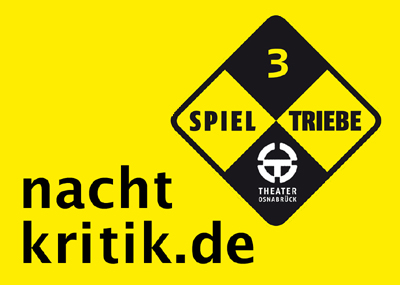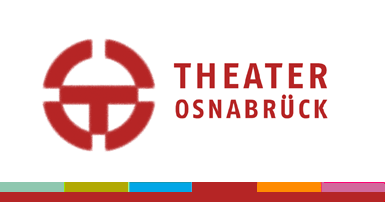 My latest play VISNING / THE SHOWING is now available for performance in other theatres.
Read more about the play